31 August 23
Finalists for the Supply Chain Excellence Awards
We are finalists for the Supply Chain Excellence Awards in November!
Our commitment to fostering sustainable supply chains and our impactful partnership with Green Biofuels Ltd (GBF) have allowed us to be recognised and selected as finalists for the Supply Chain Excellence Awards.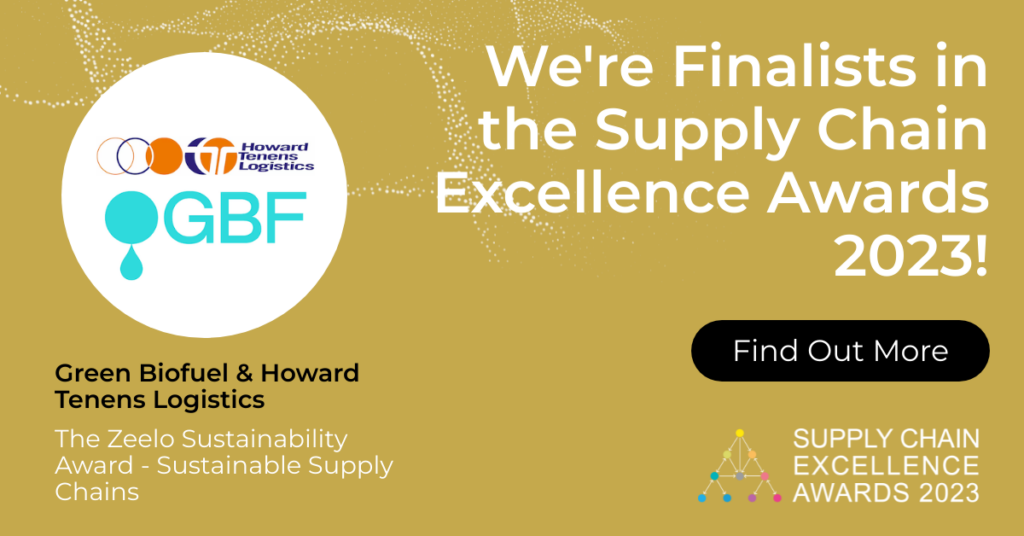 For more than two years, Howard Tenens Logistics and GBF have joined forces to champion the cause of eco-friendly supply chains. What initially started as an experiment with Gd+HVO, an advanced biofuel derived from hydrotreated vegetable oil (HVO), has evolved into a strategic integration across Howard Tenens Logistics' extensive warehousing portfolio. The journey has been punctuated by key achievements, including the installation of multiple Gd+HVO fuel tanks at the Sharpness site and the introduction of proprietary tankers to bolster GBF's distribution network.
The Supply Chain Excellence Awards celebrate organisations that have demonstrated exceptional dedication to advancing supply chain practices and promoting sustainable solutions.
We are honoured to be recognised among such esteemed peers and look forward to the results!