23 June 23
Finalist in Two Categories for South Gloucestershire Business Awards
We have been shortlisted!
South Gloucestershire Business Awards are back and we are excited to have been shortlisted in two categories
Every year, the South Gloucestershire Business Awards attract the finest companies from new start-ups to the top 100 businesses in the county. Companies eagerly put themselves forward for these prestigious awards, looking for recognition as the best in their respective categories. A distinguished panel of over 20 representatives from headline and category sponsors review and score the nominations, ultimately selecting the shortlist of exceptional contenders.
We are honoured to be a finalist for the Green Business of the Year Award. We are proud that our continuous commitment to sustainability and efforts in making a positive impact on the environment has been recognised. Through innovative practices and a dedicated focus on reducing our ecological footprint, we have strived to set an example for others in our industry. Being shortlisted for this award cements our ongoing dedication to sustainable business practices.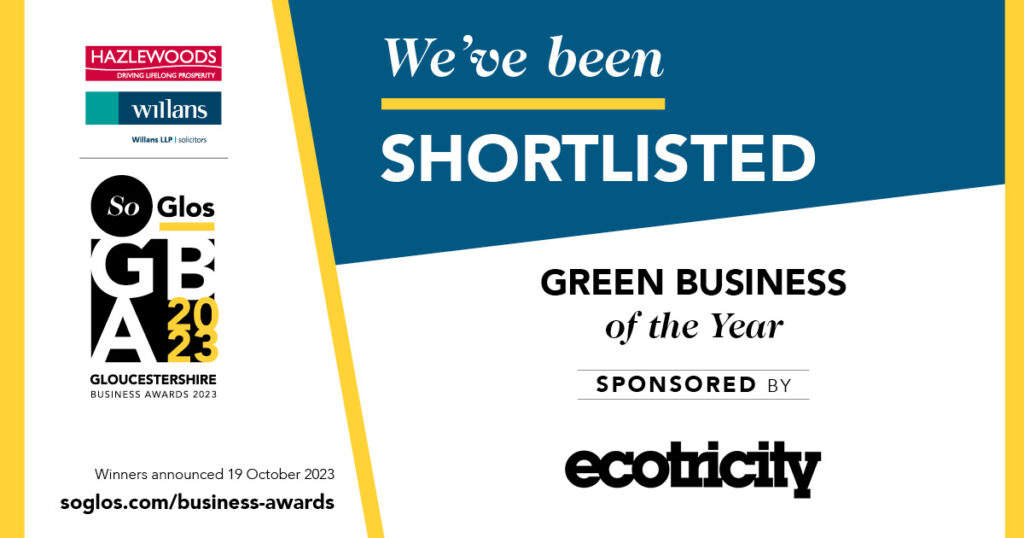 Additionally, we have been shortlisted for the Large Business of the Year Award! This category highlights our significant growth, exceptional performance, and continuous innovation. We are immensely grateful for this recognition, as it validates the hard work and dedication of our entire team. Our commitment to excellence and our successes have propelled us to new heights, and being shortlisted for this award reaffirms our position as a leading player in our industry.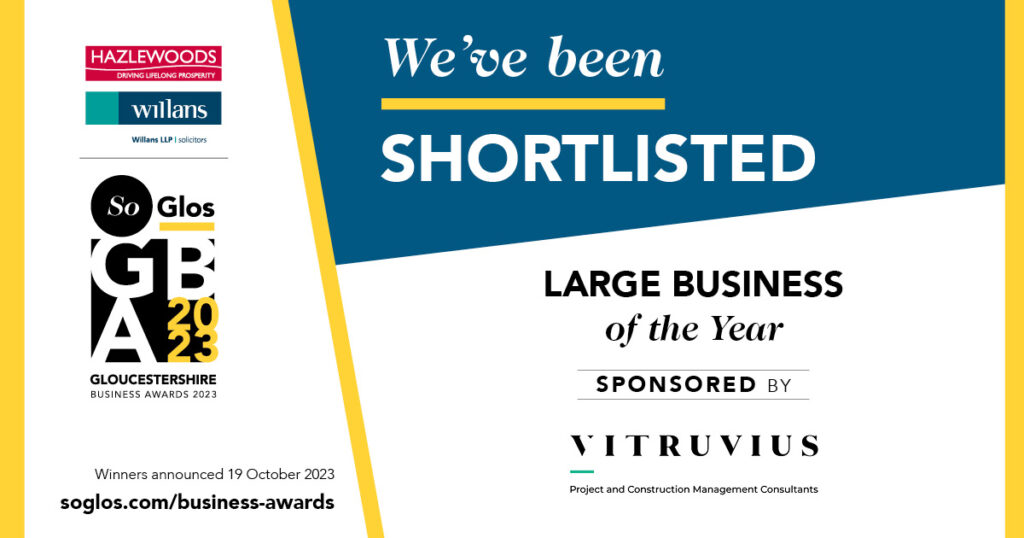 None of this would have been possible without the incredible support from our amazing team, partners, and customers. We would like to express our gratitude to everyone who has contributed to our success in being shortlisted.
As the anticipation builds, we eagerly await the announcement of the winners at the South Gloucestershire Business Awards ceremony. We are confident that the expertise, passion, and dedication of all the finalists will make for a fiercely competitive event.
Stay tuned for the results!