02 May 23
Howard Tenens Logistics Sunbury site awarded Soil Association Certification
We are delighted to announce that our Sunbury site has been awarded the Soil Association Certification.
The Soil Association is the UK's leading certification body for organic products and is dedicated to promoting sustainable farming practices, protecting wildlife habitats and promoting healthy, nutritious food.
This certification recognises our efforts to minimise our environmental impact and promote sustainable land use, as well as ensuring that our services meet the highest standards of sustainability.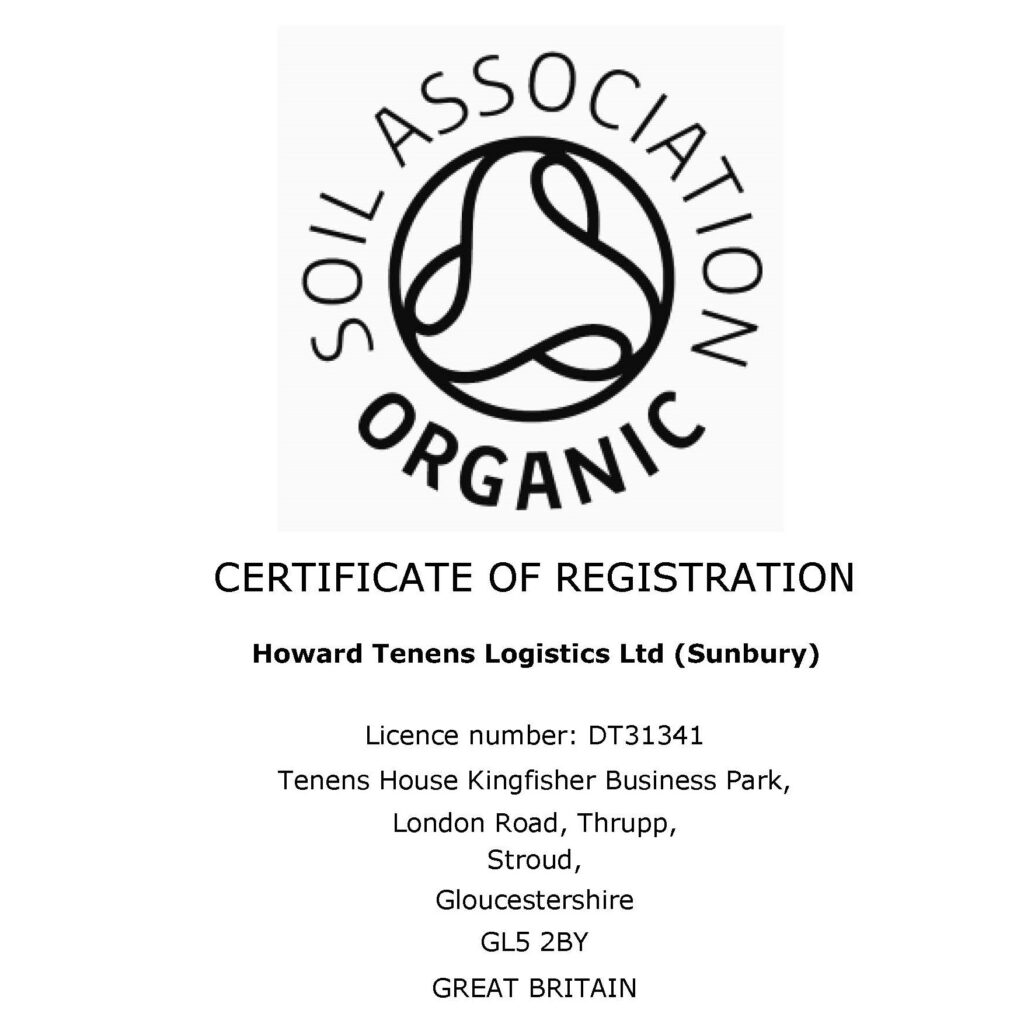 At Howard Tenens Logistics, we understand that our business has an impact on the environment and are committed to reducing our carbon footprint and promoting sustainable practices. We believe that our certification from the Soil Association is a step towards a more sustainable future and shows our dedication to responsible business practices.
This certification is not only a significant achievement for us but also a reassurance for our customers, partners, and stakeholders that we are committed to operating in an environmentally responsible and sustainable manner.
For more information about our commitment to sustainability and our services, please visit our environmental page or get in touch with our team.