28 February 23
HT Sunbury Warehouse Achieves Level 5 FSA Rating
The level 5 rating achieved by our Sunbury site is a significant accomplishment that demonstrates our dedication to providing high-quality, safe, and trustworthy warehousing facilities for our customers as an extension of their supply chain.
This is the highest possible rating that can be awarded by the Food Standards Agency (FSA) and has been awarded for our excellent food safety and hygiene standards across all areas of the operation.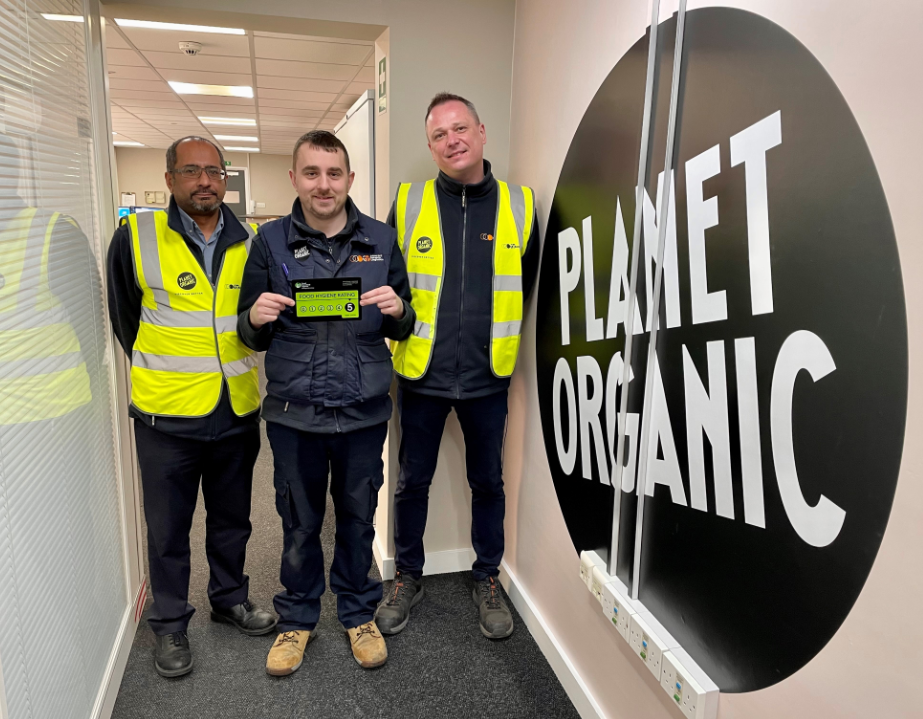 The FSA mission statement emphasises the importance of providing food products that people can trust. Our team play a critical role in maintaining these standards through the storage and distribution of food. By achieving a level 5 rating, the Sunbury team has demonstrated our commitment to this mission and dedication to ensuring that our customers' end consumers can have confidence in the food they purchase and consume.
The partnership between our Sunbury site and Planet Organic highlights the importance of sustainable and healthy food practices. With both ambient and chilled facilities on site, the team can store a wide range of food items, while ensuring compliance for fresh and safe consumption. By maintaining high food safety standards, we contribute to a more sustainable food system that prioritises health and safety – a core value at Howard Tenens Logistics.
Overall, achieving a level 5 rating from the FSA is a significant accomplishment that reflects the hard work and dedication of our onsite team in their ongoing efforts to provide safe, trustworthy and sustainable storage.