04 January 23
Logistics UK People Champions
On the 8th of December, Howard Tenens Logistics became the proud winner of Logistics UK's People Champion of the year award. In recognition of our people-centric approach.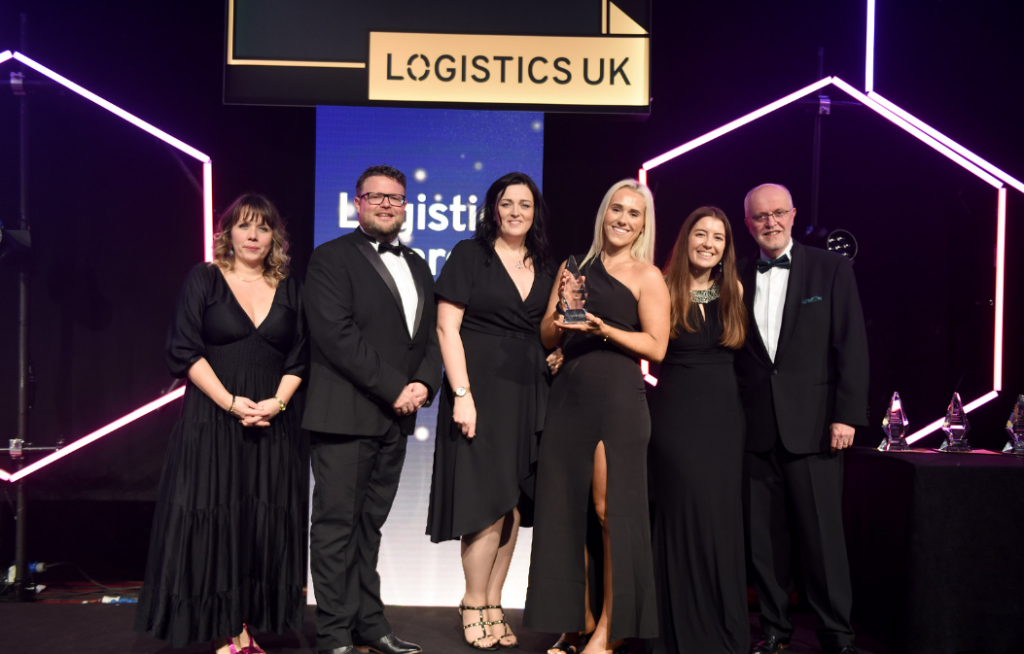 We are excited to have been recognised at a leading awards event 'for the industry, by the industry' for all of our people development efforts.
This award reflects our people-focused initiatives through the rollout of our Learning & Development platform, our charitable initiatives, and our continued health and wellbeing support for our employees through our 'We Care' package, which provides physical and mental well-being support as well as legal and financial support.
In addition to this, we have also ensured that each of our sites has an 'Engagement Champion'. These individuals are selected to help boost employee engagement.
We would also like to thank our fantastic colleagues, who help us to drive the business forward every day.
In addition to our award, Howard Tenens Logistics has been 'Highly Commended' for our decarbonisation efforts, through our Hydrotreated Vegetable Oil strategy and recent collaboration with mars.
HVO has been a clear choice to speed up the journey to net zero and drive down carbon emissions. Our recent collaborations and multi-site rollouts of HVO mean we are improving our sustainability, low carbon, and environmental impacts. We have been using HVO since the 14th of January 2022 and will continue to push on with our journey to implement HVO across our HGVs nationwide.
The move to HVO could not have happened without support from key clients and we look forward to progressing with our decarbonisation efforts.
Here is what our CEO Jamie Hartles has to say:

"It is the people and teams who work at Howard Tenens who create the culture and drive the success of the organisation. We continue to invest heavily in unlocking people's potential and making Howard Tenens a great place to work. It is therefore very pleasing to be awarded the People Champion Award at the recent Logistics UK event. This accolade is made doubly meaningful as the award submission was sent in by our Contract Manager, Beth Powell, independently, owing to how strongly Beth feels about the culture at Howard Tenens and the importance of our people to the business. Thank you Beth!

We take our commitment to reducing our impact on the environment seriously. In line with our ethos of mutual value we have worked with a number of clients to roll out hydro treated vegetable oil as a replacement for diesel in our fleet, deriving up to 92% carbon savings compared to diesel. A customer who has embraced the investment is our longest standing client, Mars, who we now operate vehicles on HVO for from both their Birstall and Kings Lynn sites. This important investment has further cemented the relationship as we differentiate ourselves by finding and implementing innovations available in the market."