18 May 22
Howard Tenens Logistics named finalists in two categories at the prestigious Multimodal Awards.
Howard Tenens Logistics will be exhibiting on stand 3065 at Multimodal from the 14th to the 16th of June 2022. The exhibition will be taking place at the NEC in Birmingham.
The Multimodal exhibition takes place each year and represents every logistics sector whilst covering 'all modes of transportation, including sea, road, rail, air and inland waterways.' Howard Tenens Logistics has exhibited at Multimodal throughout the years and is proud to be sponsoring the 'Rail Freight Company of the Year' in this year's awards.
Following on from a successful awards night in 2021, with Sophie Berry (Group Efficiency & CI Manager at Howard Tenens Logistics) winning the Young Logistics Professional of the Year award, this year the logistics company have been shortlisted for not one but two awards. This time for both 3PL of the Year and Road Freight Company of the Year.
The Multimodal Awards 'recognise excellence in air, road, rail, maritime, and freight forwarding services and are independently voted for by the Multimodal Community.' This year we need your support to vote for Howard Tenens Logistics. Votes for the awards can be made via the Multimodal website: https://bit.ly/375p0CJ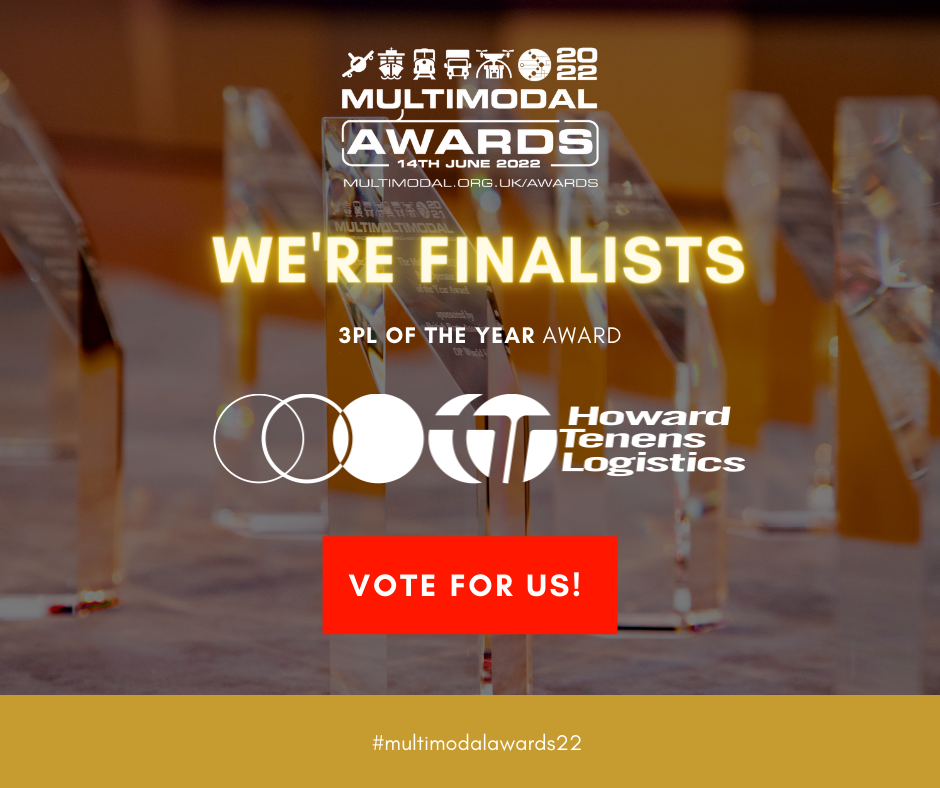 'We are over the moon to have been shortlisted for both the '3pl of the Year' and 'Road Freight Company of the Year' awards. It is a great testament to our company values and the tremendous efforts of our teams.' – Karl Hodgkinson, Managing Director
Our strategy is based on delivering mutual value to our customers in order to create effective partnerships. We intend on highlighting the values of our family business throughout the exhibition;
'Sustainability is a key feature at our stand this year, with our environmental journey showcased across the walls as a commitment to our journey to Net-Zero. Not to forget our traditional HT Morris truck, that can be run on Hydrotreated Vegetable Oil (HVO), which will be the star of the show and proudly situated as the feature element of our stand.' – Amelia Batley, Marketing Lead
A prize draw for a night's hotel getaway will be up for grabs at the stand, alongside our usual Costa Coffee giveaways. Visit the team at stand 3065 and drop off your business card to be in with a chance of winning!