07 March 22
An Introduction to Logistics - George Luck
From the 28th of February to the 4th of March George spent a week in our head office finding out what a career in logistics entailed. Find out how George found his experience below:
"I'm George and I'm currently studying my A-Levels at Pate's Grammar School in Cheltenham. I chose for my work experience to come to Howard Tenens Logistics as I have a strong interest in economics and finance, and I wanted to see what a job in this kind of field really looked like.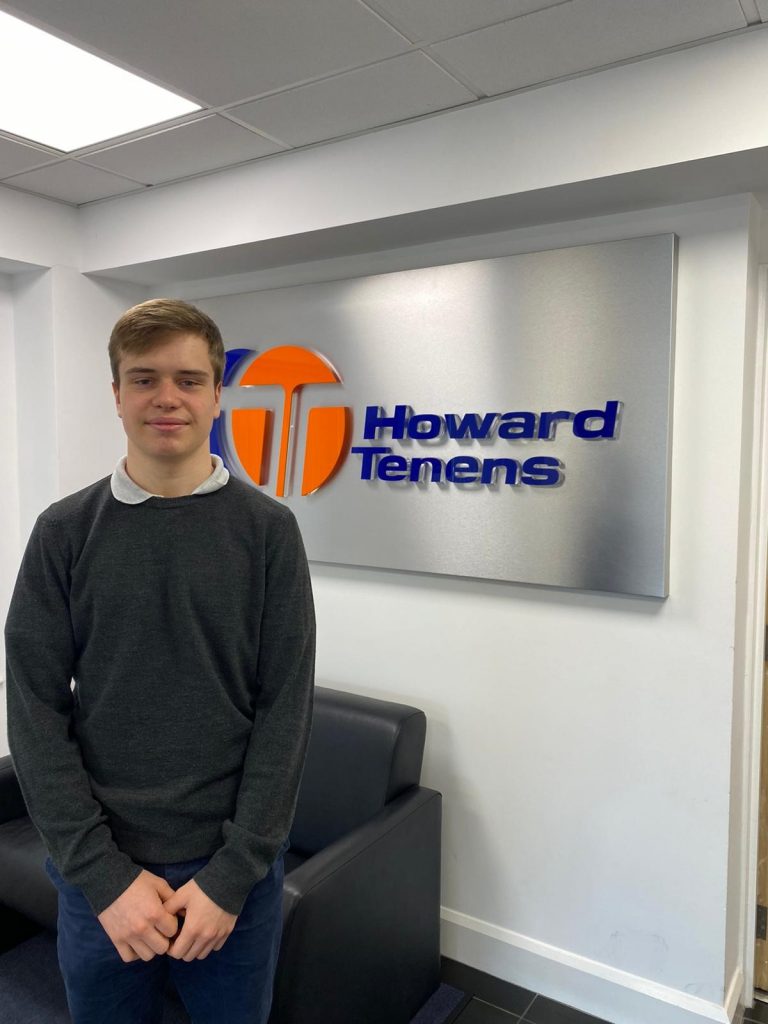 The team here have helped me immensely to get a genuine insight into it, tailoring to my every interest whilst also providing a look-in to paths I previously hadn't acknowledged as something I may be interested in. Areas I have had a chance to look at are finance, commercial, existing and new business and marketing. This included the opportunity to sit in on some board reviews and project planning meetings.
My highlight of the week has been Elliot taking me into a potential customer's meeting on Wednesday where I saw what a job in logistics looked like. I got to look around the whole Swindon site and I think this is where I really began to develop an interest in logistics.
Overall, my experience at Tenens has been fantastic and has thoroughly helped some of the questions I had about work in general but also what I'd potentially like to do in the future." – George
If you're looking to start a career in logistics contact one of our team at careers@tenens.com or check out our current vacancies here.