02 March 22
A New Generation Of HGV Drivers ft. Ashley Bainbridge
Ashley Bainbridge has recently joined Howard Tenens Logistics as an HGV driver based in Manchester, following the passing of his Class 2 driving test at just 22 years of age.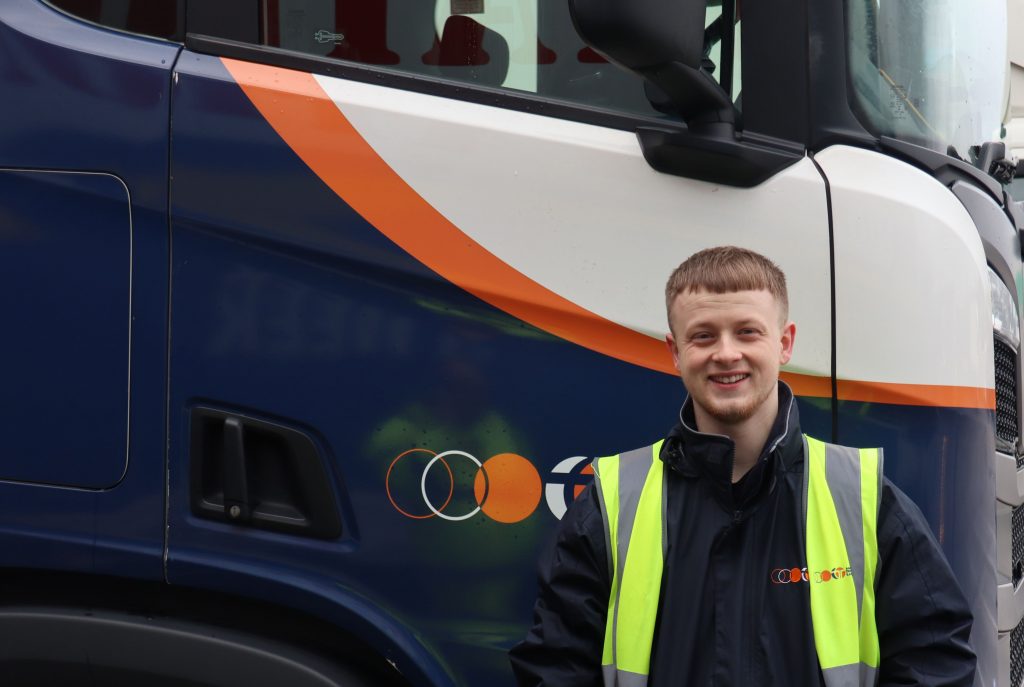 An interview with Ashley:
What drew you into starting a career in transport:
I really like being on the road, not stuck in the same 4 walls. It is nice to be able to get out and about, meeting new people along the way. My dad helped me get into transport when I was younger and I started out helping with the coffee run and paperwork. As I got older I moved on to doing parcels in the warehouse, which I really enjoyed. When lockdown started, I moved on to a different field but knew I wanted to get back into transport and on the road, which brings me to my role today as a qualified HGV Driver.
How did you find undertaking the Class 2 training and test?
Learning to do the class 2 driver training was straightforward, I had to do 20 hours of training in a wagon before my theory, CPC and finally my test. It's no harder than learning how to drive a car, just bigger and more intense! It is not cheap to learn, but it is worth it.
Where do you see your career progressing?
I would like to gain more experience driving before doing my Class 1 test in a year or two.
What is it like being a young driver in the community?
I have been told that I have lowered the age of drivers by about 20 years. You do get some weird looks, but everyone has been super nice and friendly so far. As for the team, they really make you feel comfortable and welcomed since day 1, it is always uncomfortable coming to a new place, but I haven't felt that here and they have helped me continue in my education by sending me out for a week on a different contract operation with a driver trainer. We went all over the country and that has made me feel comfortable to excel in my role.
What recommendations would you give to others looking to start a career in HGV driving?
Don't be afraid to go for it, don't be afraid to be a truck driver and get past the stigma that comes along with that. It takes skill to drive an HGV, so if you work at it, you can do it too.
Mark Bainbridge, Transport Manager:
"The team at Middleton are delighted to have had Ashley join the team, Ashley has exceeded expectations in his training so far and achieved 89% in his first week on the EEDI score, we are sure he will continue to develop into an Excellent HGV driver"
Considering a career in Logistics? With sites located nationally, why not take a look at our current vacancies here.