22 February 22
Howard Tenens Logistics signs Net Zero pledge.
Howard Tenens Logistics have signed the pledge to join Logistics UK's campaign #route2netzero, as part of a drive to achieve net-zero as quickly as possible by working together as an industry.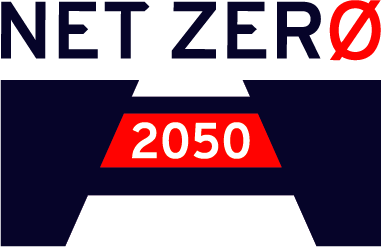 Logistics UK has set up the campaign to encourage all its members to come together in a joint effort the achieve Net Zero across all logistics fields including, warehousing, supply chain, transport and distribution.
'The aim is to highlight the good practice already happening across the sector, provide useful case studies and resources for logistics companies looking for ways to reduce their emissions and engage with relevant policymakers on the support that can help the industry to decarbonise as quickly as possible.' – Logistics UK
Howard Tenens Logistics have signed the pledge as part of their commitment to their sustainability journey. With several alternative fuel methods currently used, and with rollout across the sites in the plans, Tenens are well on their way to reducing carbon emissions in their journey to net-zero.
The key points of the campaigns Manifesto set out steps to be taken by the Government and policymakers to include:
Large scale technology trials
Government Infrastructure development plans
Public spending programme and regulatory changes
Low carbon fuels incentivised
Electrification across the rail network
Proposals to develop Sustainable Aviation Fuels and Zero Emission Flights
You can find out more about the campaign and its manifesto here: https://logistics.org.uk/environment/netzero