10 February 22
Howard Tenens Logistics rejuvenates award-winning gas vehicle livery.
After a quick refresh of our award-winning livery, our 100% natural gas vehicles are back out on the road delivering a cleaner planet.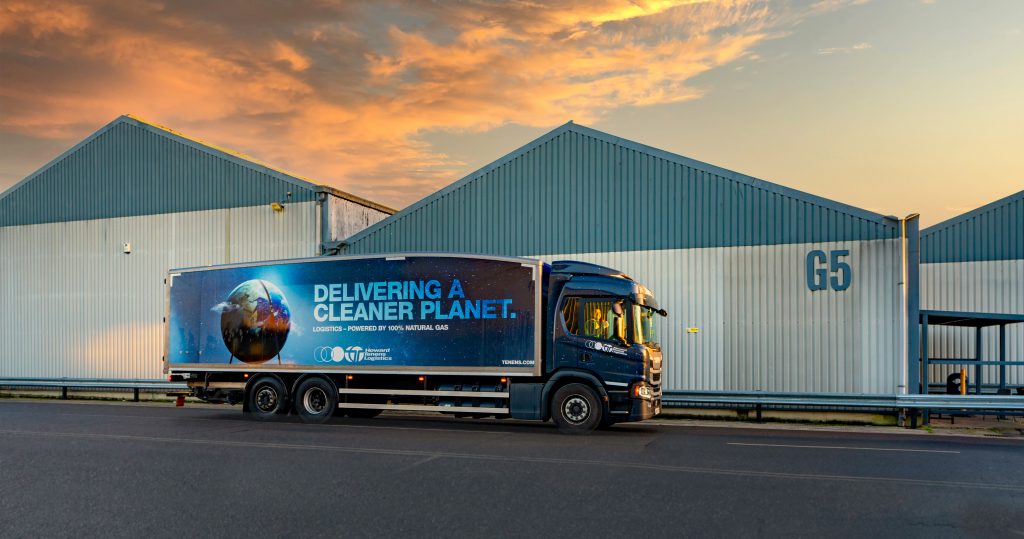 Long before the fight against fuel and war on waste began grabbing the headlines we were fully committed to operating in an environmentally friendly way. Our aim has always been to be a leader in sustainable logistics and we're forever embracing new and innovative technologies that will help us exceed our own sustainability goals.
The gas vehicles running from our Swindon site, are just one way we at Howard Tenens Logistics are improving the sustainability of our transportation, with the rollout of Hydrotreated Vegetable Oil (HVO) amongst the entirety of our fleet based in Andover another key aspect of our journey to net zero.
Watch the video below, to see our gas vehicles in action.
Take a look at our other environmental initiatives and achievements here.