16 January 20
Logistics by Howard Tenens creates faultless flow for plumbing and heating merchant Williams & Co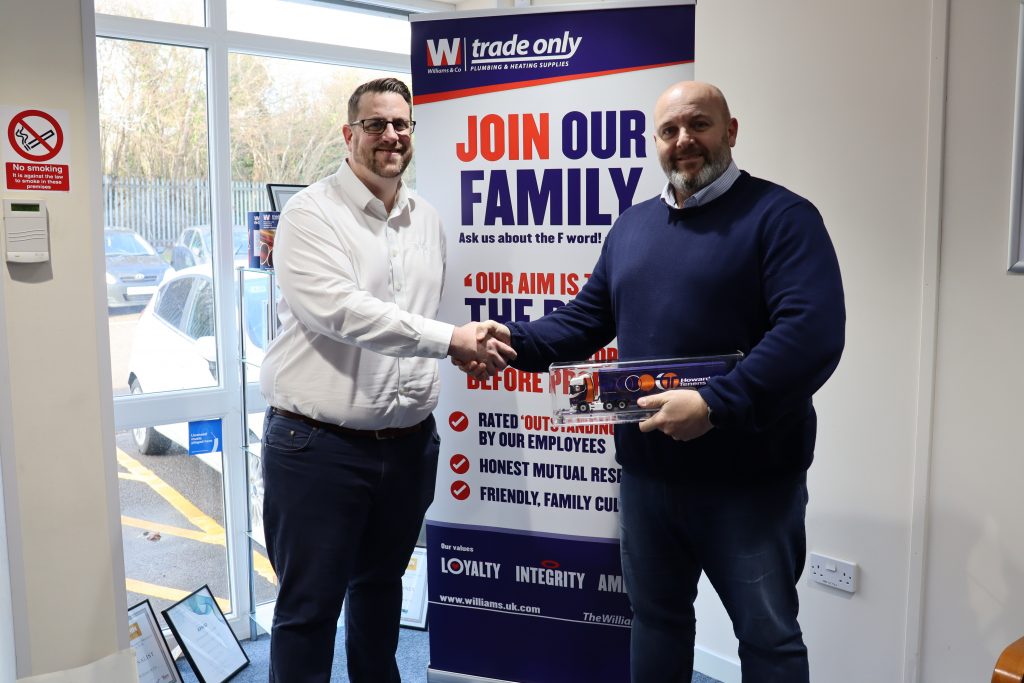 Four months after appointing Howard Tenens to manage through-the-night logistics, independent plumbing and heating merchant Williams & Co has recorded zero damaged or missing items despite over 450 routes successfully completed to date.
Operating a 38-branch network in the South East, Bristol, Manchester and Milton Keynes, the logistic network delivers on the same day, 5 days a week, 253 days a year, to locations across England.
Before engaging Howard Tenens, Williams & Co was dependent on using a next-day pallet courier operating via a hub to move product to branches. Since the logistics resources were shared with other users, there was no ability to control delivery timing.
Whilst investigating possible logistics providers at central support, a colleague who'd used a through-the-night delivery solution by Howard Tenens at a previous company suggested getting in touch.
Talking to Howard Tenens it soon became clear that implementing a through-the-night service would offer its branches and Howard Tenens significant mutual value. By offering later picking cut-off times in the distribution centre for picking of goods , all demands for product received during branch opening hours are picked and despatched that day and delivered prior to store branch opening at 7am. When branch teams arrive in the morning, product is already on-site. With 7am as the busiest time of day; with pre-stocked stores, branch staff can focus fully on servicing trade customers well, instead of managing disruptive daytime goods arrivals.
The through-the-night 'closed loop' solution by Howard Tenens sees six vehicles dedicated to supplying all branches with Williams & Co goods. Each night four vehicles from Andover and two from Tilbury set off on optimised routes and pre-agreed stops, together covering more than 1,400 miles. The control tower and direct customer contact is managed via the General Haulage team in Andover.
Comments Martin Brown, Operations Director at Williams & Co: "From the moment we engaged with Howard Tenens we were impressed with the way the team took the time to understand the business and how we work. The flexibility to run trials for multiple routes soon proved we had the right solution partner.
"Our network supply is now more stable as we are not competing for space on vehicles. Drivers already feel part of the Williams & Co operation, and with no third-party handling of the product, there's far less risk of damage in transit.
"Our growth plans include increasing our product range to trade customers, and the solution will underpin this. Following on from this trade counter success, we have begun working with Howard Tenens to fulfil deliveries to our Regional Fulfilment Centres in Manchester, Milton Keynes and Bristol."
Says Matt Davis, Head of Commercial at Howard Tenens: "We always like working closely in collaboration with customers like Williams & Co. It means we can precisely align solutions to business requirements, fully optimising both efficiency and service levels. When our solutions drive mutual value for both the client and Howard Tenens we know we know we have found the right partner."