16 June 23
Peter Morris, Chairman and Chief Executive of Howard Tenens, Receives Multimodal Personality of the Year Award
Peter Morris, the Chairman and Chief Executive of Howard Tenens, has been awarded the prestigious Multimodal Personality of the Year Award. This award is a testament to Peter Morris' visionary leadership and commitment to the logistics industry.
Peter Morris has taken Howard Tenens from its humble beginnings of making car crates for exporting vehicles to becoming one of the UK's most successful privately-owned logistics companies. Peter Morris has consistently set the bar high, demonstrating exceptional achievements, innovative strategies, and pursuit of excellence. His contributions have rightfully earned him this recognition, highlighting his outstanding dedication to the logistics sector.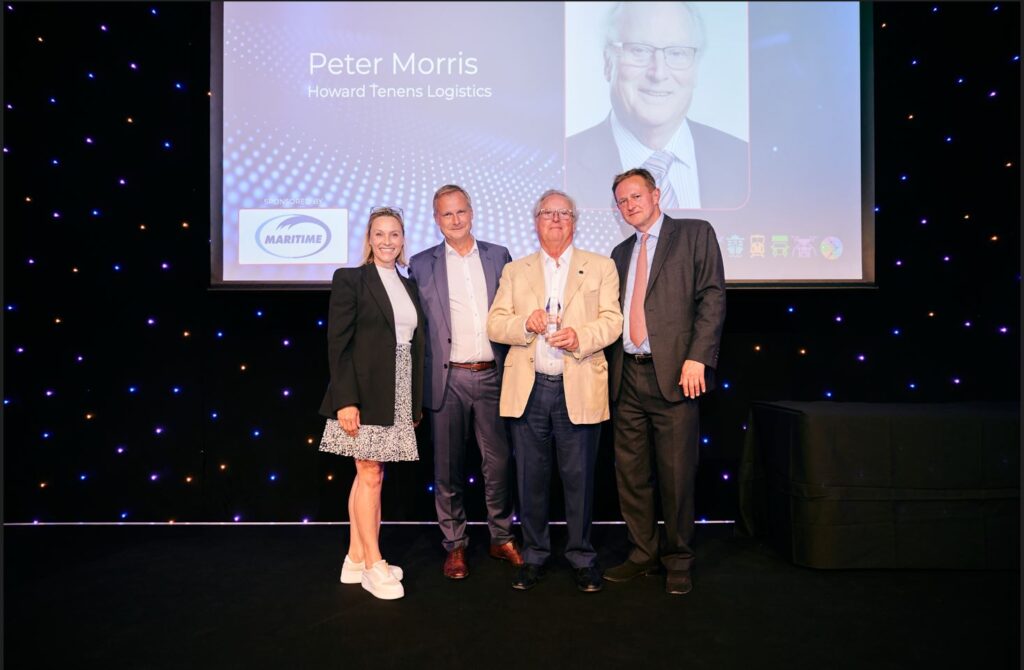 As a family business, Howard Tenens holds great significance for Peter, who aims to maintain its familial heritage. Both of Peter's sons, Ben and Dan Morris, currently contribute to the company, carrying forward the company's legacy. Guided by Peter's leadership, Howard Tenens has experienced remarkable growth, instigating ground-breaking initiatives and redefining the logistics landscape. Peter's innovative thinking and transformative approach have reshaped conventional notions of logistics, establishing Howard Tenens as an industry leader.
The Multimodal Personality of the Year Award not only celebrates Peter's personal accomplishments but also acknowledges the profound impact he has had on the broader logistics community. Through his passion, expertise, and dedication, Peter continues to inspire and shape the future of the industry at large.