Case Studies Toolstation
Helping construction suppliers build on their success
9years working in partnership
350+through-the-night deliveries per week
300+trade counters fulfilled weekly
On the challenges of a growing business
Formed in 2003, Toolstation has rapidly become one of the largest multi-channel suppliers of building and construction products in the UK. As well as its head office and a distribution centre in Bridgwater, the company has also invested in a vast, state-of-the-art warehouse in Redditch from where it supplies a portfolio of Trade Counters that already numbers over 100 and continues to grow at a remarkably robust pace. Open to everyone from trade professionals to DIY enthusiasts, Toolstation is widely regarded as Britain's Fastest Growing 'Low-Cost Trade Supplier'.
Adam Keates, Operations Director at Toolstation, Matt Davis, Divisional Operations Manager of Howard Tenens, Swindon and Neil Carroll, Marketing Director at Toolstation discuss how efficient logistics can help the tool supplier achieve its aggressive target of becoming one of the titans of the Trade Counter.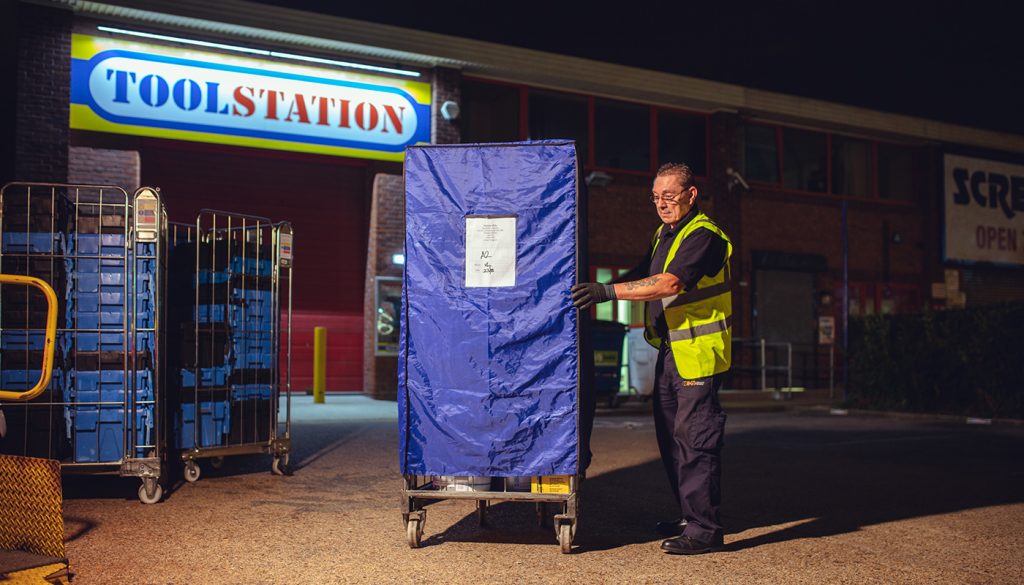 In its early days, Toolstation operated the replenishment of its Trade Counter network out of its own mail order warehouse in Bridgwater using pallets. But, as the number of outlets and the rate of replenishment grew, the fledgling company took the decision to invest in a dedicated new facility at Redditch in the West Midlands.
Adam Keates: "Investing in the materials handling equipment at Redditch called for a major capital expenditure commitment and it was at that point that we chose to switch from our palletised freight distribution network to a cage replenishment system."
Neil Carroll: "The reasons for doing so were compelling. Each of our Trade Counters carries a stock of over 10,000 catalogue items, many of which are awkward shapes and sizes, so moving products by pallet made it impossible to maximise the use of space in the vehicle. The physical layout of our Trade Counters is also better suited to cage deliveries, and goods arriving in unwieldy pallets were proving difficult for staff to move around."
One other drawback of pallet deliveries was that being limited to next day service with random arrival times often involved staff having to leave the sales floor to deal with deliveries during busy periods.
Adam Keates: "It quickly became clear that a cage solution was the better choice for us right the way through the logistics chain."
---
On working together
With the company keen to allocate as much of its available investment as possible to growing and developing its network of Trade Counters - rather than sinking funds into its own transport infrastructure - Toolstation approached sustainable logistics, warehouse and distribution experts Howard Tenens and a 12-month trial partnership began in September 2009.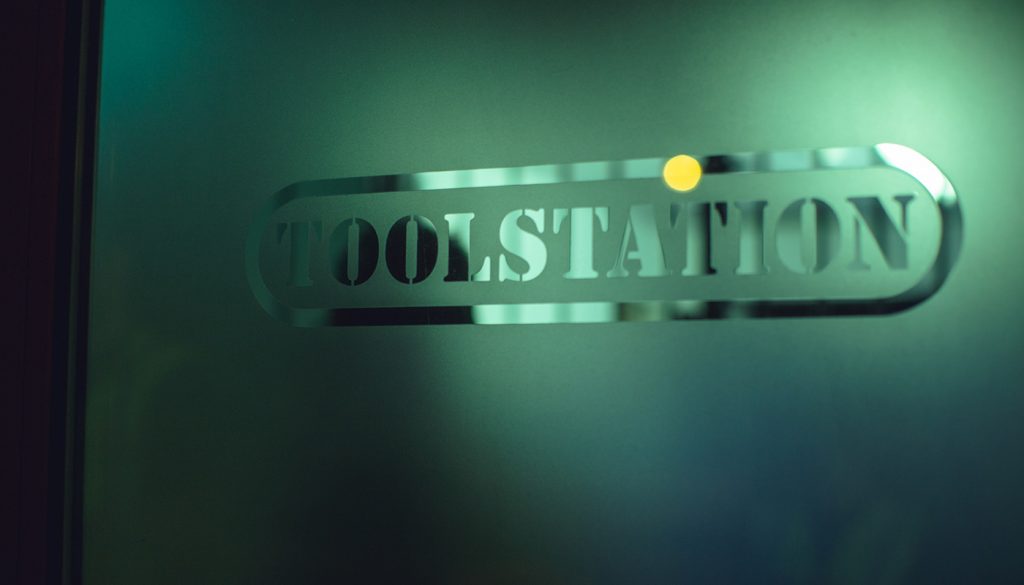 Matt Davis: "Neither side thought it beneficial at the time to enter into a formal contract, as Toolstation was still expanding at a phenomenal rate - opening 2, 3 and sometimes even 4 new branches each month. Both of us were aware that too many tightly defined or restrictive SLAs and KPIs could easily have hindered rather than helped the relationship."
Adam Keates: "Initially we trialled a couple of Trade Counters to give our respective Operations Teams the chance to get to know each other. Such was the determination on both sides to make the partnership work, everything seemed to fall into place almost immediately."
Neil Carroll: "As with any new relationship, we had to quickly hammer out a process; a way forward that suited everyone. But the two Operations Teams took complete responsibility for that themselves – teething troubles were few and far between, it was simply a case of individuals buying into each other."
---
On being a matchmaker
But if a cage solution was the more effective option for Toolstation, why hadn't the decision to switch been made sooner?
Adam Keates: "A cage solution can't usually compete with palletised freight distribution on price. But this is where Howard Tenens came up with an innovative breakthrough."
Matt Davis: "What we proposed was consolidating Toolstation's deliveries with those we were already making to a nationwide network of over 200 Honda dealerships and dividing the costs to the benefit of both companies."
Co-ordinating deliveries and sharing many of the fixed routes already used by Honda proved to be an instant success and a 3-year contract was signed in August of 2010.
---
On leaner, greener distribution
The stock replenishment process starts with Toolstation's own bespoke customer, warehousing and supply system. Its efficiency owes much to a highly sophisticated EPOS-based solution that enlists the help of a complex algorithm to trigger orders so products are replenished automatically, days in advance of stocks starting to run low.
Orders are picked and packed into cages at Redditch. Once the freight has been amalgamated, it is trunked by Howard Tenens to a series of hubs in places such as Swindon, Dagenham, Ashby, Manchester, Larkhall and Exeter, where orders for individual Toolstation Trade Counters are consolidated into full truckload deliveries with goods for similar delivery points and arrival dates in the Honda network.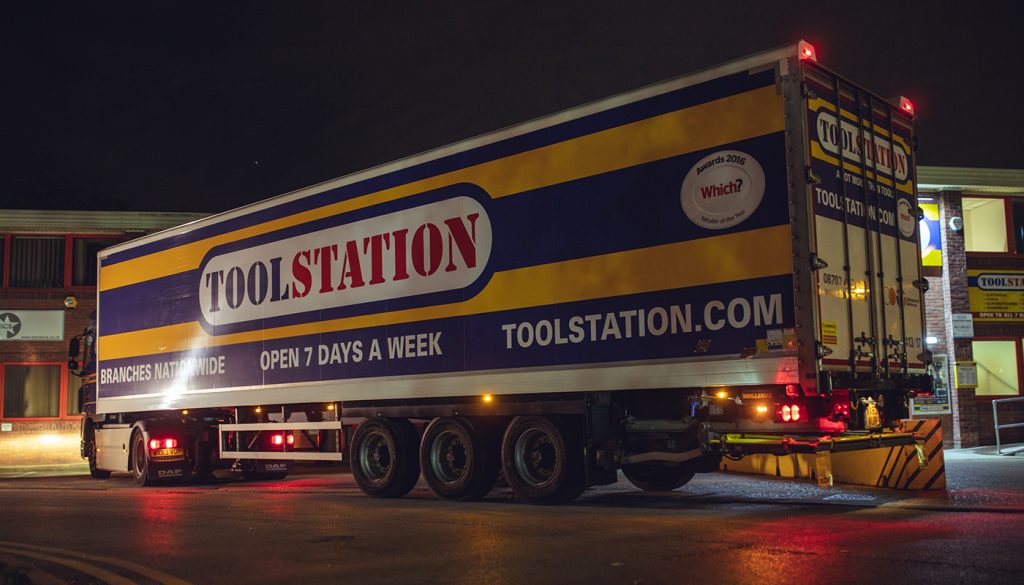 Most of the freight is shipped through the night (although daytime deliveries are also scheduled) so the orders are ready and waiting for the Trade Counter Managers when they unlock their doors every morning.
The result is fewer disruptions to the working day – especially where deliveries have to be made through the front door of the branch - and no need for staff to stay late to take out-of-hours deliveries. A consolidated solution with goods going to similar delivery points provides both Toolstation and Honda with the measurable financial benefit of significantly lower freight charges.
Matt Davis: "Both companies embraced the idea of fewer inefficient trips and never having to pay to transport empty space. They quickly grasped how attractive it would be to share the savings gained."
For its customers as well as Howard Tenens itself, a consolidated solution also provided an opportunity to help shrink the carbon footprint of the supply chain, as night time running with less traffic congestion and hardly any delays can be more productive and fuel efficient.
---
On the relationship
Howard Tenens stay in daily contact, with monthly and quarterly meetings.
Adam Keates: "The kind of relationship we were looking for had to be significantly more intimate than we would have had with a fulfilment company, particularly because our supplier would need to deliver into the Trade Counter premises unsupervised and out of working hours. So we were expecting someone to take as much care of our property as we would do ourselves."
Every driver is fully trained, receives a specially developed Driver Pack and the individual driver concerned is also invited to a series of meetings whenever a new Trade Counter is launched or an existing one turned over to night replenishment.
Neil Carroll: "The Howard Tenens drivers are so much a trusted part of our Toolstation team that they are completely at ease delivering to a Trade Counter at 2am, unlocking the doors, delivering the stock and resetting the alarms."
Adam Keates: "One of the reasons Howard Tenens are as impressive as they are is that they don't fill the business full of temporary drivers. Instead, we know we're working with committed, longer term individuals – it's why we trust them to the extent we do."
Elsewhere, each company's Operations Teams stay in daily contact, with monthly and quarterly meetings organised to review the relationship on a regular basis.
Adam Keates: "The conventional 'them & us' distance that you'd expect with even the best third party supplier doesn't exist between Howard Tenens and Toolstation – we're all part of the same team."
---
On scalability
Adam Keates: "Since we don't anticipate any slowdown in the rate at which we're opening new Trade Counters, we needed to know that the capacity available in the Honda delivery network could be expanded quickly enough to keep pace with us as we grow. Howard Tenens assured us they'd keep the situation constantly under review and it is very rare that we don't get 100% delivery - it's an exemplary service, they don't fail us."
Matt Davis: "Full credit to Toolstation's replenishment system – it runs so smoothly that we can organise deliveries well in advance, which makes it easy for our Operations Teams to co-ordinate orders so a very high percentage of vehicles go out fully laden."
"Toolstation was founded by a team that is passionate about running its business efficiently – and Howard Tenens is fundamental to our success because they have a significant role to play in us keeping our costs down so that customers enjoy consistently low prices for high quality products."

Adam Keates, Operations Director, Toolstation