Case Studies Organix
Helping infant food company to thrive
14years working in partnership
100+different products in the range
2BRC and organically certified warehouses
On taking the first steps together
Originally founded by Lizzie Vann MBE in 1992, Organix has quickly established a national reputation for its range of organic Goodies and Organix baby food products. Now owned by Swiss food group Hero, Organix is one of the leading brands in the UK's baby food market. Last year sales grew by almost 17% to £37m and the company has recently doubled the size of its portfolio and now offers over 100 different products, including breakfast, lunch, dinner and pudding options for babies and toddlers.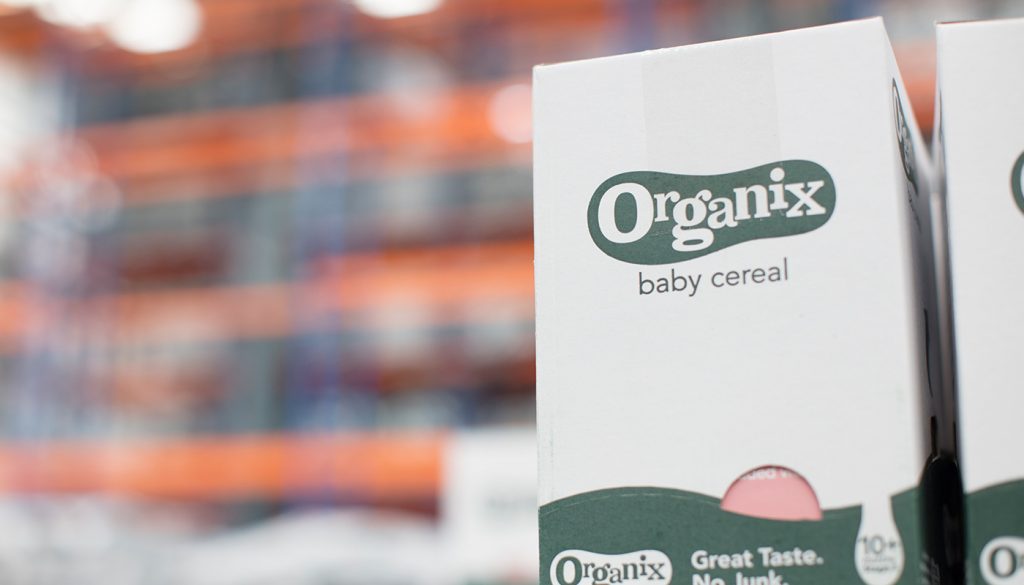 Anna Rosier, Managing Director, Organix Brands Limited, Matt Whitwell, Andover General Manager, Howard Tenens and Mike Hansford, Strategic Sourcing Manager, Organix Brands Limited discuss some of the aspects of a highly successful and enduring relationship between the two companies:
Before Organix appointed Howard Tenens in 2004, the service levels Organix was able to offer its key retailers were at best inconsistent which as, Anna Rosier confirms, was a real cause for concern: "We work really hard for every case and we want to sell each single one – so we can't accept service levels of any less than 99.5-100%."
Mike Hansford: "We couldn't run our operation based on a warehousing and transportation system that was good some days but not others – we needed a relationship that was sustainable with a logistics provider who could help us grow our business."
On switching to Howard Tenens, Organix saw an immediate improvement across the board and especially in the key indicator of "number of cases per store delivered against cases per store ordered".
Mike Hansford: "Retailers demand the highest possible service levels – if we fall short, we'd expect to be called in to explain why it has happened and what's gone wrong. They simply can't afford to be out of stock on shelf."
Over the course of the 7-year relationship, the baby food company has grown significantly in scale.
Mike Hansford: "We've nearly doubled our SKUs but, at the same time, managed to reduce our pallet holding from around 6,500 to around 4,500. Throughput has increased dramatically as a result, but Howard Tenens has taken that in their stride."
Matt Whitwell is also aware that even though cost is an issue, Howard Tenens can never afford to compromise on service levels: "Like any company, Organix is always looking to get the best possible service for the best price. Our challenge is to stay competitive, but also offer service levels that we are confident can be sustained at above 99%."
---
On warehouse management
In 2010, Howard Tenens designed and implemented its own powerful new Warehouse Management System (WMS) which uses cutting edge technologies, like cloud computing, to deliver full multi-site, multi-client visibility of stock across the Group.
Because the new application is seamlessly integrated with Howard Tenens' existing in-house Transport Management System (TMS), the solution can generate updates on the status and movement of any shipment at any given time.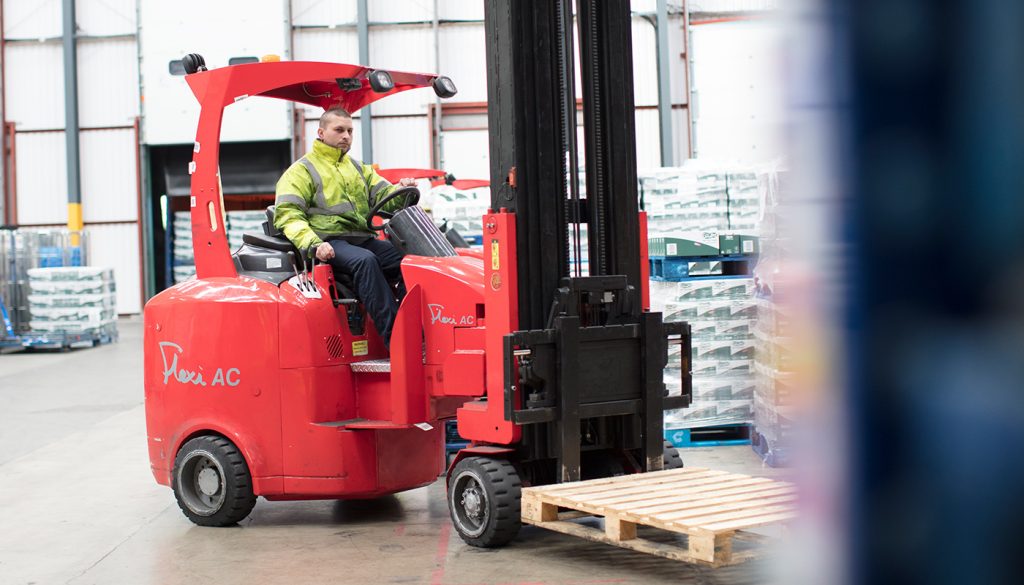 Mike Hansford: "There's no question that the extra functionality of WMS helps Organix keep a much closer eye on its inventory and operations. Having a comprehensive range of live data, stock visibility and up-to-date transaction reports all available at the touch of a button gives them a very valuable competitive edge."
Howard Tenens' WMS keeps inventory moving and deliveries on schedule for fast, accurate fulfilment, which is crucial to deliver the customer service levels that Organix demands.
By providing full visibility of the product from warehouse to store shelf, Howard Tenens' WMS is also one way Organix can protect itself from the risk of compliance failure, legal liability and any potential damage to the brand's trusted image.
---
On the partnership
Howard Tenens' WMS is also a good example of how the relationship between themselves and Organix has grown stronger over time.
Anna Rosier: "Even though we've grown enormously, we still think of ourselves as a very small company and so it never fails to surprise us when Howard Tenens come to us, as they did with their Warehouse Management System, and ask us to be involved directly in developing the solution."
For Mike Hansford, there are also clear benefits to dealing with people they have come to know and trust as colleagues: "We've worked with them for a number of years and having that history with us helps speed everything up."
They understand our business, how we've grown and the issues we face almost as well as we do. They clearly take pride in what's happening and I believe they would be more upset than us if standards were ever to slip.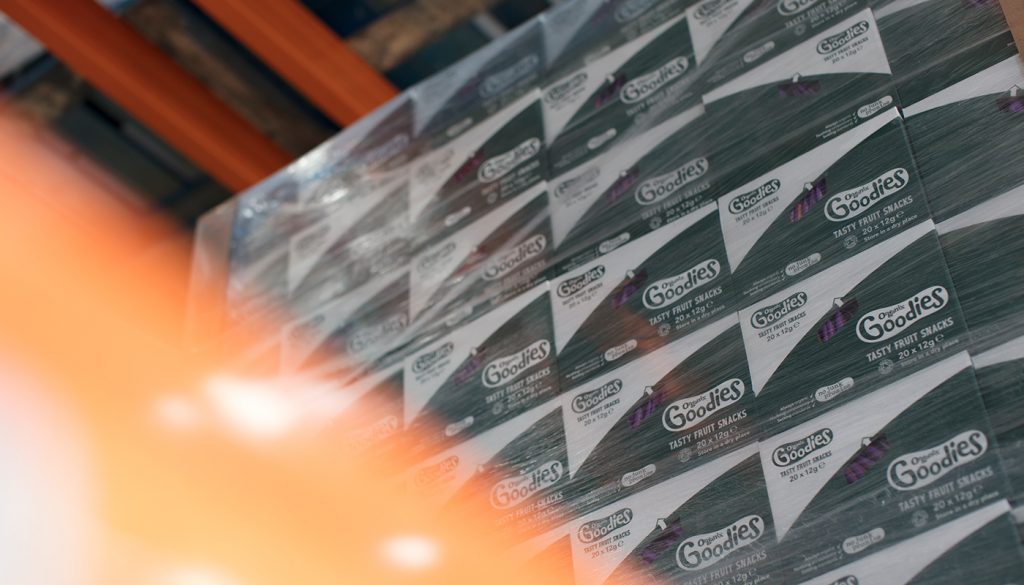 Matt Whitwell: "Over and above the fast and efficient support of any day-to-day issues encountered, we are continually involved in searching for ways to make life easier for Organix and adding value to the relationship."
Anna Rosier: "It feels like a very close partnership and that everything they do, they do specifically for us."
---
On the environment
Sustainability is at the core of Howard Tenens' commercial strategy. Key initiatives such as the introduction of a dual fuel fleet and double-deck trailers, backhauling arrangements with a growing number of customers and ensuring that trucks travel fully loaded wherever possible all point to a positive commitment to a green agenda that is consistent with the business philosophy of Organix.
Anna Rosier: "Since we run an organic business, it is part of our approach to try to find ways to minimise our impact on the environment wherever we can. We are not green zealots by any means, but we have developed 'Plan O' – our sustainability agenda – that sets different challenges for all of our suppliers. For ourselves and Howard Tenens it is simply a matter of good practice to be as efficient as possible."
---
Growing up quickly
Howard Tenens supports the boom in baby food sales for Organix.
You'd think that, in an economic downturn, organic food would be among the first to suffer cutbacks from cost-conscious shoppers. But in the baby food aisle, sales are surging ahead – and among those brands growing quickly is Organix, now one of the UK's leading infant organic food companies.
Anna Rosier, Managing Director of Organix, believes that while no category can be completely recession-proof, baby food is one area where households are least willing to compromise: "Mums have a certain amount of money in their budget and they'll always overspend on babies rather than on things for themselves. That suggests there is lots of growth potential – so we have very stretching plans in place to drive up business with our retail partners."
But in such a competitive category, Organix is well aware of the value of developing strong relationships with its retailers. This is where Organix has come to depend on its logistics partner Howard Tenens to deliver the highest quality of service.
Mike Hansford, Strategic Sourcing Manager at Organix, explains: "We really value partners like Howard Tenens who understand how important it is for us never to let down retailers such as Tesco, Boots, ASDA, Sainsbury's and Morrisons."
---
And finally
Beyond doubt, efficient logistics can play a significant part in helping Organix to protect and grow its business and there is no question that Howard Tenens will continue to contribute to the success of the Organix brand.
The birth rate remains strong, which is good news for us. As is the growing trend towards pre-prepared rather than home cooked food. All of this bodes well. We're also particularly strong on new product development, whether that's innovations in different types of food, format or occasions. It is a highly competitive market, though, so we can never afford to disappoint our retailers or our consumers – we're confident that, in Howard Tenens, we have a partner who can help us deliver against what our brand stands for.

Anna Rosier